"Even when they became discontented, as they sometimes did, their discontent led nowhere, because being without general ideas, they could only focus it on petty specific grievances. The larger evils invariably escaped their notice."

(George Orwell, 1984)
Bentornati su Unpredictablepast,
Let's go back to Belarus, as promised, in case there was something new on the horizon. But this time I can go more straight to the point of the question, as the historical and social context has already been dealt with extensively.
Principalmente, due eventi recenti mi hanno riportato alla questione: il primo è un appello all'Occidente (quindi agli Stati Uniti ed all' Unione Europea) fatta dalla leader dell'opposizione Sviatlana Tsikhanouskaya, per intensificare le sanzioni contro il regime e spingere così Lukashenko a cedere, e la seconda, sempre in questo senso, è la possibilità messa in atto dallo stesso dittatore di riformare la Costituzione e lasciare la carica di Presidente dopo 26 anni, probabilmente sotto la pressione della Russia, e perché, come ho affermato in precedenza, qualcosa si stà sgretolando all'interno di quella parte di Stato che gli è rimasta fedele: gli Apparati di Sicurezza..
Inoltre, mi è capitato di leggere questo articolo di Natalia Radina su chapter97.org, titled "The Battle That Defines The Fate Of The Planet" or "Why the West Should Save Belarus", and more than perchè mi ha fatto pensare a come. Già, perché in tutto questo c'è ancora una domanda irrisolta, alla quale tutti sembrano evitare di chiedere una risposta: qual è il futuro della Bielorussia post-Lukashenko?
This is not a question I would like to ask analysts or experts, and it is not an "experiment" for making predictions (which, as you know, I am very suspicious of), but a serious request to the Belarusian Coordination Council and its members, that I have decided to put here in writing, who knows that it will not be possible to clarify:
1. La futura Bielorussia tenterà di aderire/avvicinarsi all'Unione Europea?
2. Quali saranno le relazioni del futuro governo bielorusso con la Russia?
3. Qual è la posizione del Consiglio di Coordinamento sulla pena di morte?
4. Will a new Constitution be drawn up, taking into account the problems of the past one (eg, will "super-presidentialism" be overcome)?
5. Come intende rapportarsi un eventuale nuovo governo alla burocrazia e all'apparato statale creati negli ultimi 26 anni e attualmente al potere?
6. In che modo un eventuale nuovo governo si regolamenterebbe in materia di trasparenza e responsabilità (ad esempio numeri di pandemia Covid-19)?
7. Quali saranno i rapporti tra Stato e Chiesa? Quali quelli con le minoranze e la comunità LGBT?
8. Come affronterà il nuovo governo le riforme economiche necessarie per modernizzare il paese?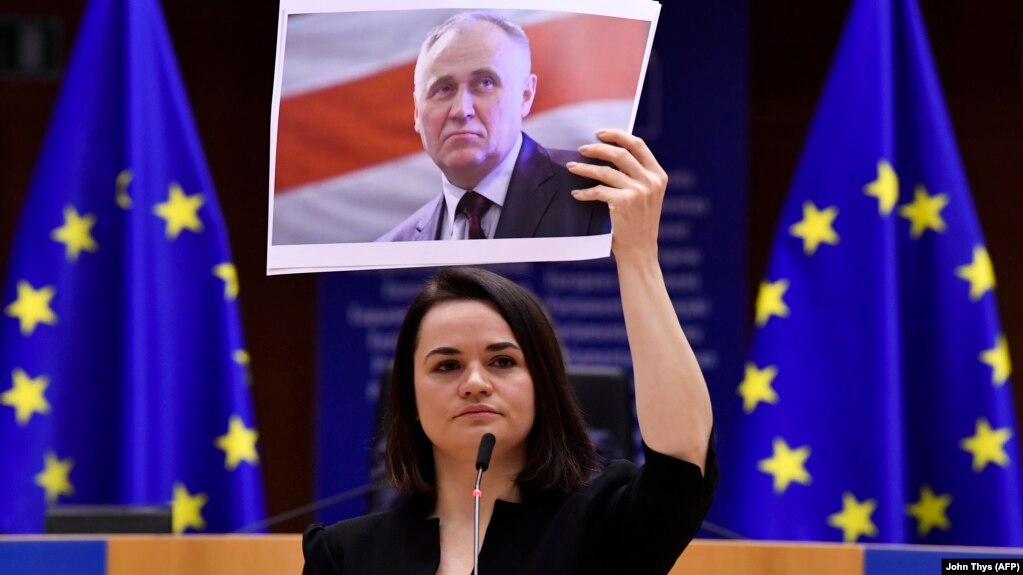 Obviously the previous questions must be taken according to the criterion of the right / duty to report. I am absolutely in favor of the end of Aleksandr Lukashenko's reign of terror, and in solidarity with those who are unfairly in prison, exile, or who continue to suffer physical and psychological abuse, but this is not enough: the Belarusians seem willing to change their rulers, but they are equally willing to change their your lifestyle?
Purtroppo, prima o poi, anche l'idealismo più genuino dovrà affrontare la realtà di un Paese che è rimasto chiuso in se stesso per quasi trent'anni, e che inevitabilmente inizierà a subire pressioni da tutte le parti, politiche ed economiche. Questo l'ho già spiegato negli articoli precedenti. Non basta parlare di democrazia perché si materializzi magicamente, o di rinnovamento per far cedere il passo a chi è strettamente legato al vecchio apparato.
The activism of the Belarusian opposition has done something extraordinary, but now is the time to put the cards on the table. Yes, as Tsikhanouskaya said, European leaders coul be more "brave", but the issue for the moment remains in the hands of the Belarusian people and how strong their desire for change is.
Otherwise, the next "Lukashenko" is around the corner, it will only be a matter of time.